Entrust Your Accounting Problems With Us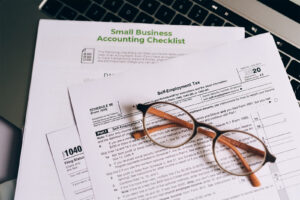 About Us
Cosmic Accounting Group, Public Accountants and Tax Agents.
We provide Bookkeeping/Accounting and Tax work.
We are also software developers , we can develop Add Ons app integrating to Reckon , Xero and QBO.
We also provide Bills (Accounts Payable) automation , we will get your bills scanned in minutes and synced to your Reckon, QBO and Xero software.
Get your Bills Scanned 500 free PDFs/Bills Login: https://www.cosmicbills.com
We can provide very low cost monthly bookkeeping every month SEE ABOVE  each month. Includes Monthly Bank Reconciliations and ledger reconciliations and lodging BAS We have two highly experienced Partners both have over 25 years of Accounting and Tax practice experience. The membership is from being Fellow of Institute of Public Accountants and CTA , held by Chandra Wasan. Institute of Chartered Accountants and Auditor by George Vourantonis.
We Keep Everything Organized For You In One Place
Bookkeeping and Accounting
Automation  including Accounts Payable and Receivables
Contact Us
29 Wardell Drive Barden Ridge, Sydney, NSW 2234
Chandra Wasan, CTA, FIPA
Director.
I have been involved most of my working time in Accounting and one thing that always got my interest was in Business Automation. As with time and advanced technology evolvement in AI and Machine Learning it only makes sense that businesses should get their accounting processes using these technologies.
George Vourantonis, CA
Partner
George has been in Accounting, Tax, and Audit for more than 30 years now. Has got extensive knowledge and experience in these areas. He is a Chartered Accountant and a Registered Auditor.